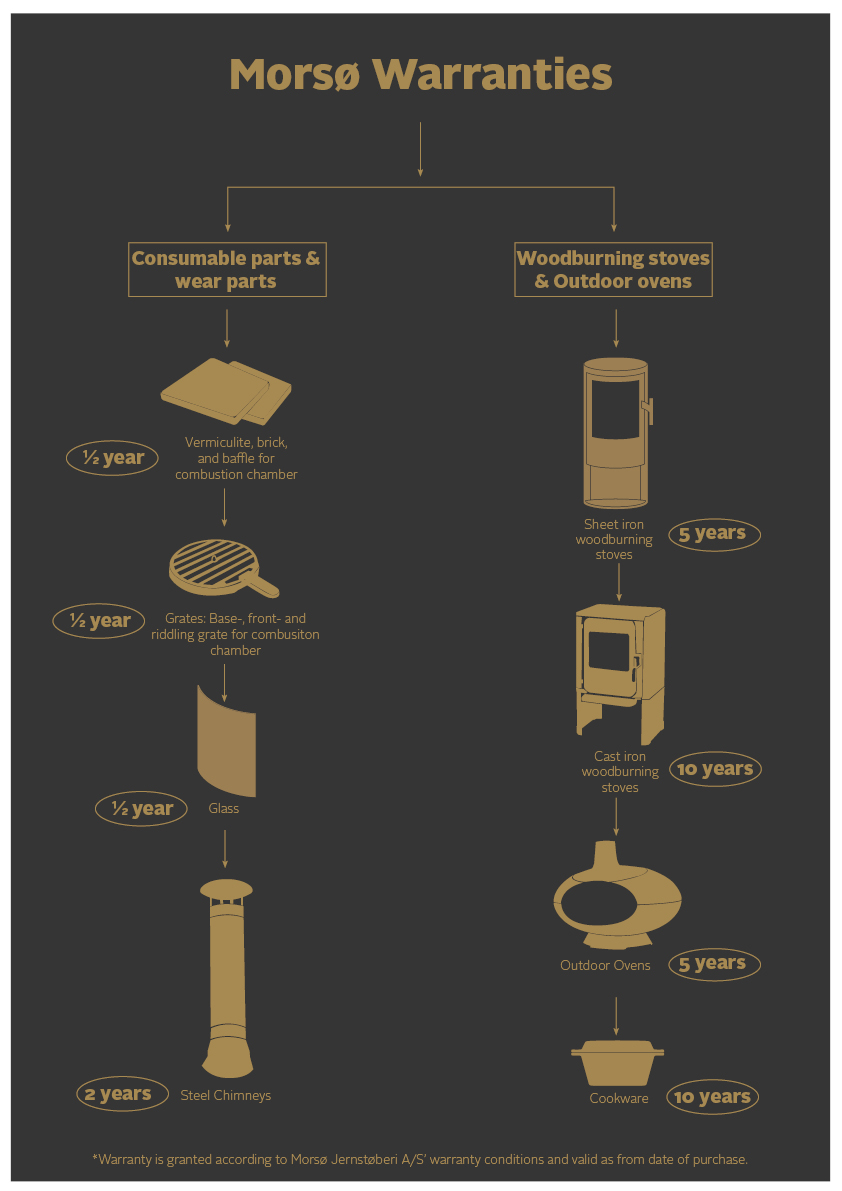 Warranty – Cookware
The cast iron cookware from Morsø is subject to a 10-year warranty against material faults and other manufacturing defects.
All other Morsø outdoor products are subject to the relevant national Sale of Goods Act.

The warranty period runs from the date of purchase:
To be fully covered by the warranty provisions, register your cookware here.
The warranty does not cover:
- Damage resulting from wear, accident, abuse, misuse or commercial use as described in the manual
- Scratches, stains, marks, discolouration, corrosion or damage inside or outside the cookware as a result of misuse or overheating.

The section "Maintenance and Care" includes tips for your Morsø casserole, pan and cocotte.
The warranty provisions established by Morsø go beyond the provisions of the Sale of Goods Act regarding faults and defects and make no further restrictions or reservations.
In the event of a claim, please contact your dealer, who will take care of the claim. Please retain your dated sales receipt as proof of purchase.